Hello My dear little witches!
Since I was little I remember my father demanding a good salad for lunch, I really didn't agree with him because I didn't like salads, when I grew up I became just like my dad, I love having a good fresh salad on hand when I eat.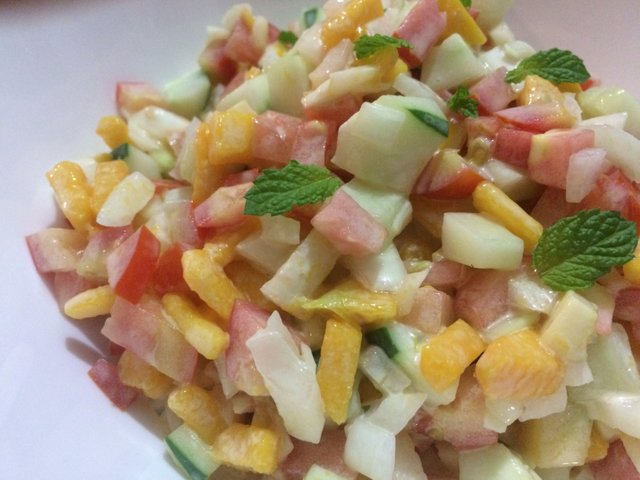 Preparing a fresh salad is one of the simplest things we find in the kitchen, plus it doesn't take up much of our time, and it gets us out of a lot of trouble. This morning I did not feel like preparing something very elaborate for breakfast, and after making breakfast to Mi Mathias, I set out to make this salad and add a touch of mango since we are in season.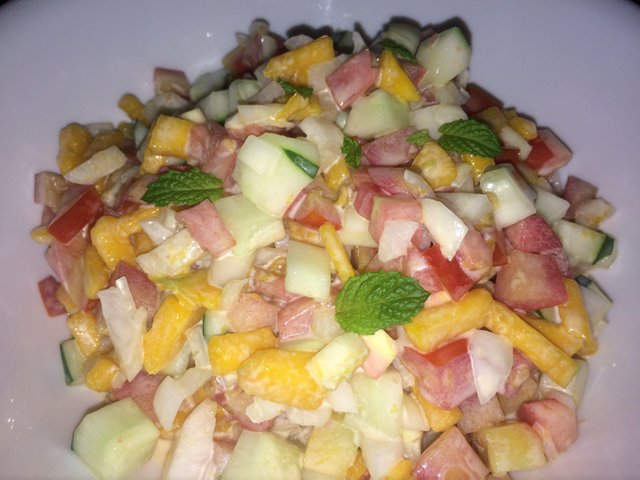 Ingredients
1 Medium ripe mango
1 medium cucumber
2 Tomatoes
1 medium onion
Fresh mint leaves
1 Tbsp mayonnaise
Played half a lemon
1 Pinch of salt
Preparation
The preparation of this salad as the vast majority of fresh salads does not take much work, we wash our fruits and vegetables very well, peel as the case may be and chop to our liking. Personally I like to chop them into small pieces, this way I also offer my baby to include salads in his diet.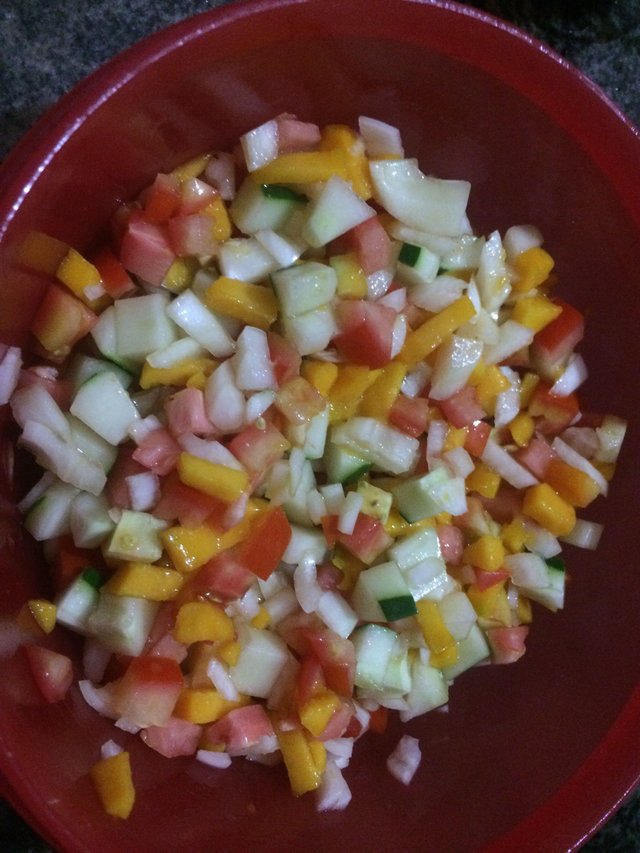 With everything already chopped to our liking, we add it in a bowl and we mix, we prepare a simple dressing, mixing the mayonnaise with the juice of half a lemon and the salt, and we pour over our salad, we add the leaves of mint, we stir and we serve.

A delicious and fresh salad with a sweet touch that gives the mango, a different touch that really makes the flavors of our salad, the dressing is simple because the mayonnaise and provides oil, salt and vinegar. A perfect combination I can say, which combines very well with red or white meats, in the same way can be consumed as they are presented.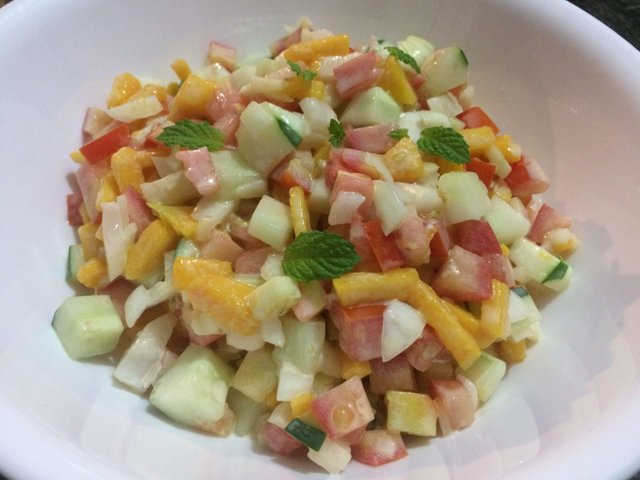 Images of my property, taken with the camera of my iPhone 5S, without edition.